Product General Info:
Airistech Herbva Viva Kit could be a premium vaporizer for dry herb. The kit highlights 2200mAh tall capacity Li-polymer battery to guarantee your long delight. It takes as it were 20-30s to reach your craved temperature. And you may alter the temperature by +/- button. The ceramic warming chamber is healthier and is able of delivering you immaculate flavor.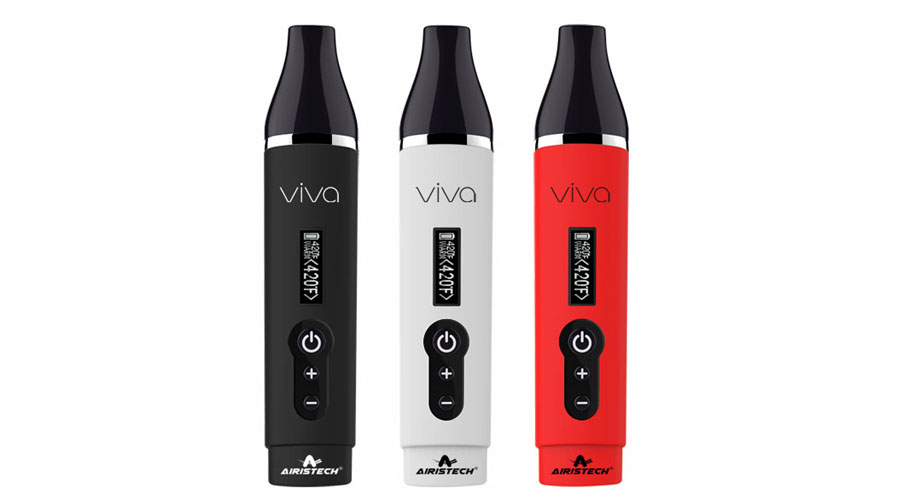 Specifications:
| | |
| --- | --- |
| Size | 129*27*27mm |
| Use For | Dry Herb |
| Battery Capacity | 2200mAh Lithium Polymber Battery |
| Charging Port | Micro USB Charging Port |
| Screen | OLED Screen |
| Turn On/Off | 5 Times Click on Power Button |
| Temperature Range | 300-435°F |
1. Versatile size, simple to carry
2. OLED digital display and temperature control from 300℉-435℉
3. Therapeutic grade ceramic chamber seem deliver unadulterated and flavorful vapor
4. Temperature circulatory framework, ℃&℉ switch
5. 2200Mah high capacity Li-polymer battery
6. Quick warming takes as it were 20s-30s
It comes with:
1 x Airistech Herbva Viva Kit
1 x USB
1 x Carry Bag
1 x User Manual
1 x Cleaning Brush
1 x Dab Tool
1 x Gift Box
ORDER TIPS
● Do not use it while damaged.
● This product may include small parts, keep out of reaching of children and pets.
● Other Vaporizer Kits are also available here.
GUARANTEE
90 Days for Airistech Herbva Viva Kit.
For "Dead on Arrival " (DOA) claims, please kindly report to us within 72 hours from the delivery time.
Brands

Shop Vawoo's large selection of major vape juice brands like Dinner


Lady, Naked 100, Element, Twelve Monkeys, and many more. Discover leading e liquid
brands that feature a wide variety of flavour blend at the best prices in the UK.

:
Wait, shipping rates are calculating
Click the button to get shipping rates
Get rates