source: https://vaperslab.com.ua/image...

Coils are essential to your vaping experience as they turn the e-liquid into vapor. They are one of the chief running costs for any user.
However, if you have never vaped before, it might feel like there is a lot to know and learn about vaping coils.
And one of the foremost things that you should know is the type of vaping coils available.
It involves the different materials used in making them and the way these coils impact your vaping experience.
With that, here's offering you all the details you need to know about the types of vape coils found on the market.
Materials Used To Make Vaping Coils
The wire coil present inside the vape coil can be of different types of materials. Now, each of these materials provides a distinct vaping experience.
So, have a brief idea about these materials before you understand the types:
1. Kanthal
Though it's the most common type, Kanthal is a trading name. It's an alloy made of three different metals, and it works fine as the vape coil. Unless mentioned on the coils' specifications, the vape coils are of Nichrome or Kanthal. It has become popular because it is consistent, resists power well, and comes in varied sizes to tailor the coil resistance. Any special features or settings are not necessary to use a Kanthal coil. That is the reason both expensive and cheap vape products work well with such coils.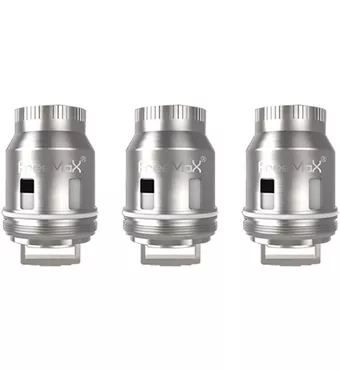 2. Nichrome
Nichrome is a lot like Kanthal, but it has two metals instead of three (Nickel and Chrome). It can also be a source for a thin wire and it can heat up pretty quickly.
Thus, you can easily use it for sub-ohm coils. Also, similar to Kanthal, this wire needs no specific settings for you to use it.
3. Stainless steel
You can also use stainless steel as the vape coil wire in the straight wattage mode or temperature-controlled vaping.

The wire is available widely, it's durable and has a fast ramp-up time plus it's good at holding its shape.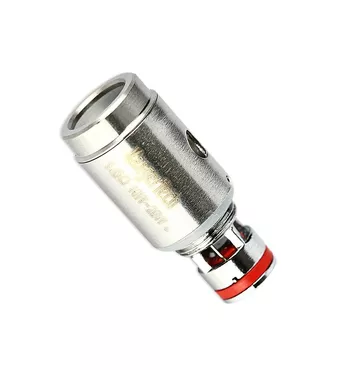 4. Titanium
Titanium is thin, easy to use, and is good to go for only those e-cigs have temperature control in them. You can't use these wires in straight wattage mode.
Thus, if you are looking at different coils, and notice one having the 'Ti' symbol, avoid that if you do not use temperature-controlled e-cigs.
5. Nickel
This wire also works only for temperature-controlled settings but does not have wattage modes.
Nickel is the only compound in use for it. The thin wire is highly pliable. Thus, it might be hard to find uniform coils that can hold the shape when making your coils.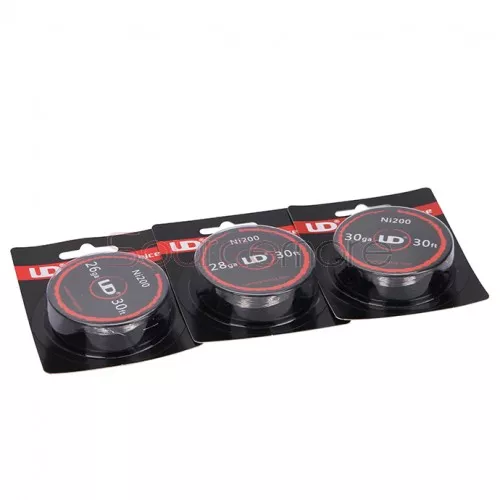 Types of Vape Coils in Use
There are different gauges and wire materials for coils. In the same way, there are different kinds of coils commonly used in all vaping devices.
Though there are various options in the market, we list the most common ones you will find in any pre-made atomizer head.
1. Standard Coils:
The standard coils have a horizontal orientation, and they come from basic kanthal wires. At their most basic form, these coils have wraps that do not touch one another.
However, all the wraps touch the contact coils and look a lot similar to each other. In most cases, the wick remains inserted right through the coil's center.

2. Vertical Coils:
Vertical coils are a lot like the standard coils, except that they have a vertical orientation. In this case, the wick is usually wrapped on the outside rather than going in through the center. You will find vertical coils most commonly in use in pre-made coil heads. It offers excellent wicking and provides better airflow than standard coils.
3. Dual, Triple, Quadruple (etc) Coils:
The easiest way of improving the setup is for you to use more than one coil. Thus, consider dual, triple, quadruple, and so on as only the terms used for multiple coils being put in a single setup. It brings down the setup's resistance and ramp-up times, making it possible to deliver a higher wattage and bigger clouds.
4. Parallel Coils:
A parallel coil is a dual coil. The only exception, in this case, is that it has two strands that are parallelly wrapped together instead of being separated.
You get the same benefits from it as dual coils. However, a single wick is useful for both, and it is easy to set up.
5. Clapton Coils:
Clapton coils are similar to standard coils, and the only difference is that they have the innovative Clapton wire. These wires look a lot like those wires you find on guitar strings.
A Clapton wire comes with a central, thicker core and has a thin wire going around it. You get a higher surface area, which increases flavor and vapor production. However, it needs more ramp-up time than the simple types of coils. You have to wait for some time from hitting the fire button to the coil getting hot.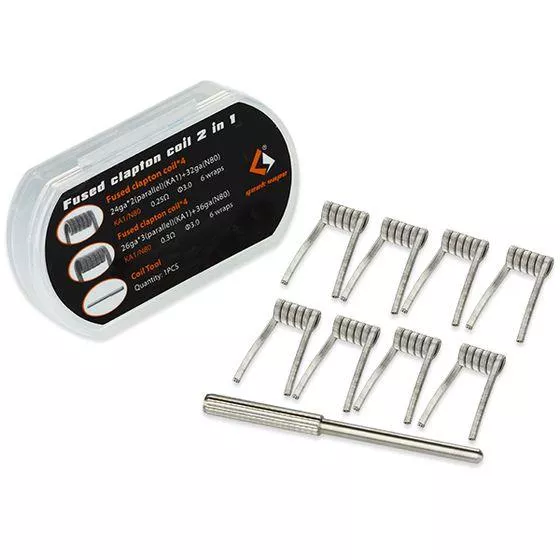 6. Twisted Coils:
Like the Clapton coils, the twisted ones are the same as your standard ones, but the wiring is more complicated.
Since the wires remain twisted together in this case, you essentially have two strands in one. It improves flavor and vapor production, along with the ramp-up time.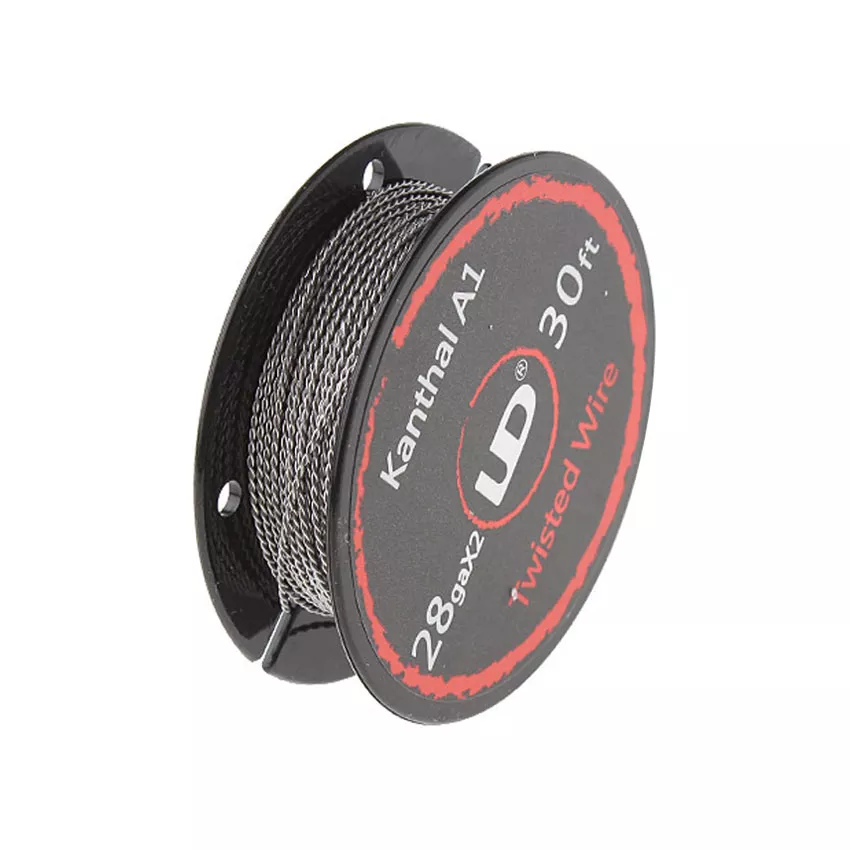 7. Tiger Coils:
Tiger coils are the same as Clapton coils because the inner core remains surrounded by more wires to create a unique setup. In the case of this coil, the outer part utilizes a flat Kanthal ribbon. It offers a striped appearance to the coil and increases the surface area, ensuring strong vapor production and a significant enhancement in flavor.
The Endnote
And that's all you should know about different types of vape coils. As you saw, the types of coils vary according to use and also materials.
You will find it easier now to choose between all the options you have. So, go ahead and make the right decision to enhance your vaping experience.
And do not think twice to ask other vapers or our helpful support team at Vawoo if you are just a beginner in vaping!
Most of the popular coil types for vaping can be found on Vawoo.co.uk Vape Platform at some of the Best prices on the UK Market as always.

-----------------------------------------------------
Formatting and editing: Dennis Forman
Original article author: Jennifer D [twitter]

---