OFRF NEXMINI POD is designed to have a slim body in shape of a vape pen with on-Screen Power adjustment,it has 0.69inch OLED screen and 30Watts On-screen Power Adiustment,OFRF NEXMINI POD built-in 800mah battery Paired with Type-c Fast charge, it can definitely get you easily through the day.NEXMINI Cartridge Made PCTG meterial and can hold 2.5ml ejucie, and pre-installed M22 nexmesh coil (Wattage range: 13-20W) ,best wattage is 15Watt to 18Watt, The pod is also equipped with adjustable airflow to allow you to get pinpoint accuracy with airflow controls, which allows you to get just the right amount of air in your vapor for your preferences.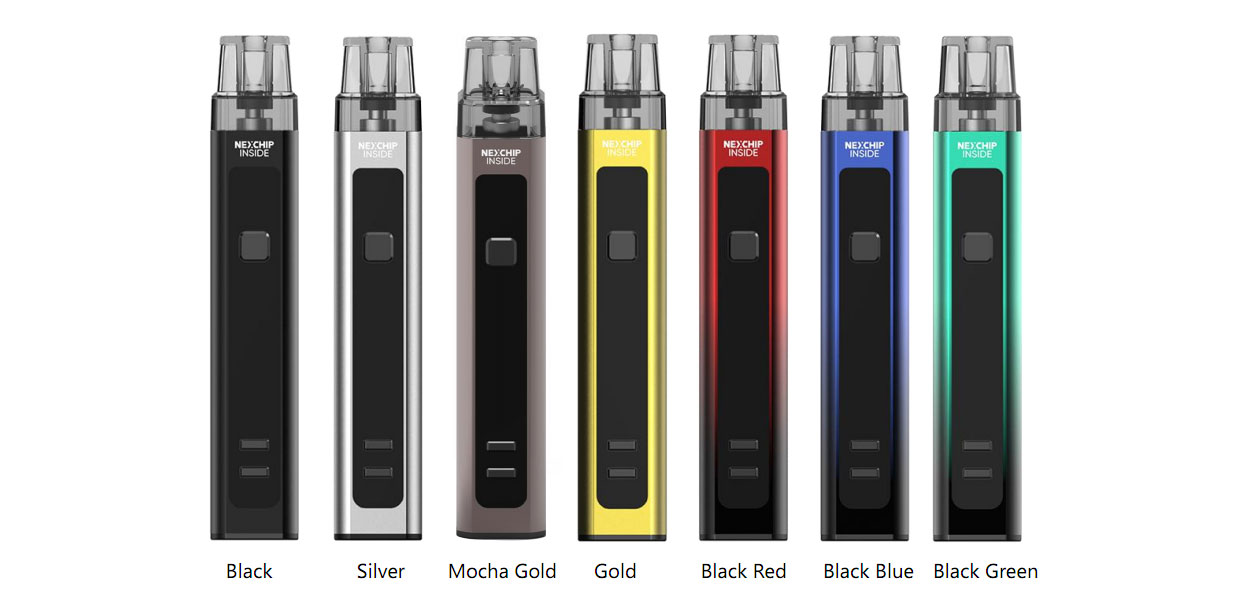 Brand: OFRF
Unit: 1 Set
Resistance: 0.60ohm
Material: A1 mesh
Power Range: 13-20W,Best Power: 15-18W
Battery: 800mAh
Capacity: 2.5ml
Package: Gift Box
Attr1 (from option):
Black

Black Blue

Black Green

Black Red

Gold

Mocha Gold

Silver
1
20/08/2021, 22:37
Vawoo rocks big time. Superb promotions almost every week. I am getting used to buying things really cheap.
1
14/08/2021, 19:03
Thankful to my friend for this link. Could not ever think that this pod system would cost so little, but I trust him and his opinion so I am sure it is exactly what I need right now.
Wait, shipping rates are calculating
Click the button to get shipping rates
Get rates
How do people find us: